Professionalism/Ethics, Physician Level 2 -Summative.V1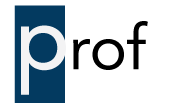 Professionalism/Ethics, Physician Level 2 -Summative.V1
---
---
Summative performance assessment, demonstrating commitment to patients, the community, and the profession through the ethical practice of surgery.
 • Having awareness and insight
 • Observing ethics and probity
 • Maintaining health and well being
Assessments items are scored with a variety of scales, depending on the tasks and decision making attributes associated with the procedure.
Scale indicators include: No/Never, Somewhat/Sometimes, Usually/Good Deal, Practically/Always.
The instrument also includes a weighted scale for measuring the case difficulty level.
Specifications of Professionalism/Ethics, Physician Level 2 -Summative.V1