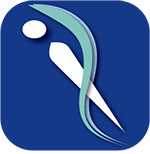 The CareAssess™ License includes access to the CareAssess™ platform.
• Allows for the addition of any number of assessors (assessor privileges) and trainees (those being assessed).
• Allows for access to Metrics Medicus supported library of assessment instruments (assessments sold separately).
• Supports the creation of custom assessment instruments.
• Allows for a license specific administrator to manage assessment data tied to the license and administer assessments as an assessor.
• Access to Metrics Medicus support team. 
Specifications of CareAssess License
Suggested alternatives: